Follow your passion
In this B.F.A. program, you'll get the latest techniques for graphic design using advanced software. Here, you create polished designs you can present to future clients. And you'll learn this from dedicated faculty who are accomplished professionals in advertising, product design, branding, illustration and related fields. 
Choose the advertising design concentration and will learn how to reach target audiences, build brand strength and analyze results to budget advertising effectively.
What you'll learn in the graphic design program
Web and advertising design 
Magazine design and layout 
Creative and art direction
Curriculum & requirements
Career opportunities
Estimated annual tuition
Learning is more than sitting in a classroom 
Complete one three-week J-Term course and explore innovative ideas, topics and experiential learning.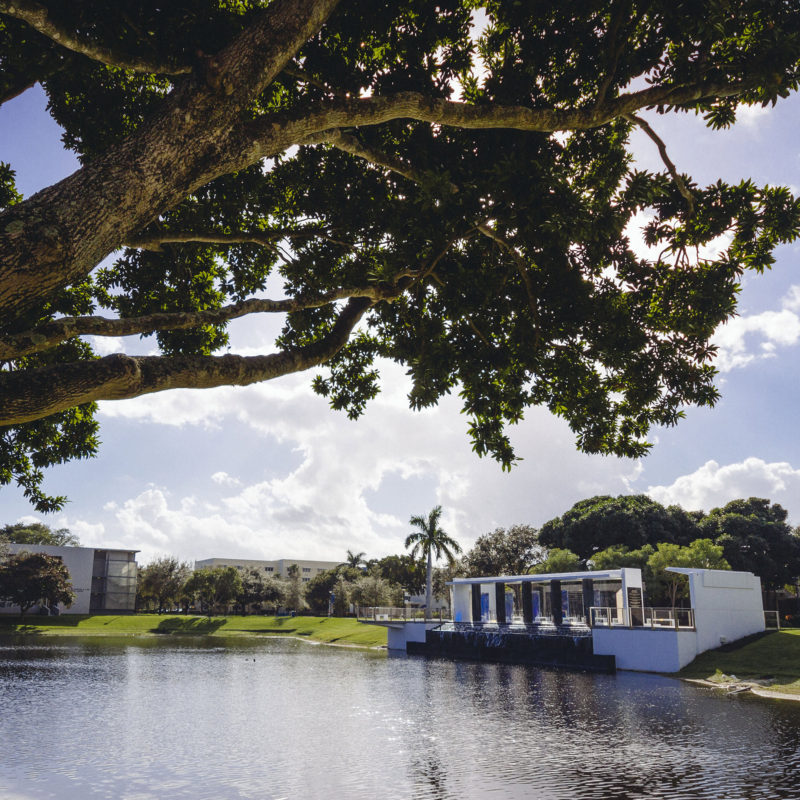 Graphic design curriculum 
The B.F.A. program in graphic design will give you a historical and technical understanding of design, which will help you become technically and artistically proficient in your field of study. You can choose between a general or an advertising design concentration, which focuses on reaching target audiences, building brand strength and critically analyzing results in order to spend limited advertising dollars effectively. The advertising design track prepares you to plan, analyze and deliver a successful advertising campaign.
Course preview
CGD 112 Basic Graphic Design
Understand the basic elements of design theory using imaginative thinking to solve communication problems. Classroom instruction and visual media provide an extensive introduction to professional design. 
CGD 115 Raster Imaging I
Achieve basic knowledge and skills in Adobe Photoshop. The course emphasis is on photographic effects and techniques. These skills will be used as a tool for analyzing and creating various images to be used in design. 

CGD 125 Digital Photography
Get an introduction to the fundamentals of photography and gain an understanding of photography as a tool for visual expression. 
Graphic designing jobs 
A B.F.A. in graphic design opens doors to multifaceted career opportunities, such as:

Graphic designer
Illustrator
Art director
Brand manager
Creative director 
A graphic design degree can lead to rewarding careers in diverse industries—everything from banking to real estate. Our alumni have landed jobs at impressive organizations, including these:

Hilton Worldwide
Office Depot
Whole Foods
Zimmerman Advertising
Take the next step
Get started on your future today