'Tis the season to sparkle!
As the holiday season sparks to life, may your days be filled with love, joy and delight.
Happy holidays from your friends at Lynn University.
Where the seekers, the changemakers and the optimists are emboldened to be their best.
Lynn University's small size and fearless people let us do things the big schools only wish they could.
Things like:
iPad-powered learning, dialogues instead of lectures and connecting students with employers in the first year.
A whole new style of teaching and learning.
Academics
Our pioneering spirit inspires us to continually explore new programs, new markets and new approaches.
Take the next step
We come from everywhere and believe we can do anything.
Student Ambassadors
Approximately 3,500 students from over 100 countries and nearly all 50 states. You'll want to know them.
At a glance
25
national championships
3-year
accelerated degrees
17%
international students
18-1
student-faculty ratio
Experience what great things are made of.
Where in the world Lynn grads go.
Lynn alumni stories
Our mission is to provide an innovative, global and personalized education that enables students to realize their potential.
Mission accomplished!
Outcomes
98%
of grads employed or continuing education within one year
500+
internships per year
81%
of student-athletes hold a 3.0 GPA or higher
$729K
net economic gain for grads over the course of their careers
We have a lot to brag about.
Awards
You care about quality;
so do we!
Check out our accolades for innovation, global diversity and personalized services that bring value to your education. (And as a Fighting Knights fan, you'll also enjoy bragging rights.)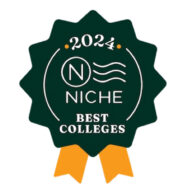 See all awards
Lynn Magazine
Subscribe to receive our digital publication via email.
Subscribe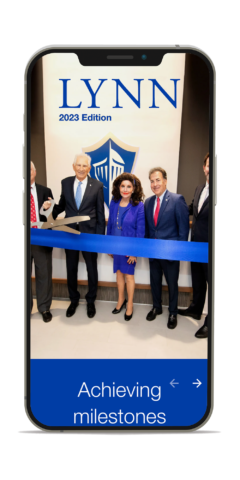 Trust us,
you won't
want to miss it.