Amaze audiences
Your passion for multimedia design can now be a rewarding career with our online associate degree program. Whether you are a first-time student or changing professions, this is an excellent way to enter the industry. You'll study web design work with the latest digital publishing tools and technology, and learn from faculty who are the best in the business. Plus, you'll create dazzling designs from moving and still images, text and sound. 
With this online program, you can take classes conveniently while still meeting your work and family obligations. And should you aim for a bachelor's or even master's degree, you'll have an excellent foundation of skills and knowledge to build upon.
What you'll learn in the online multimedia design program
Web design, motion graphics to 3D design
Raster and vector imaging
Interactive interface design
Curriculum and requirements
Career opportunities
Estimated annual tuition
Learning is more than sitting in a classroom 
Complete one three-week J-Term course and explore innovative ideas, topics and experiential learning.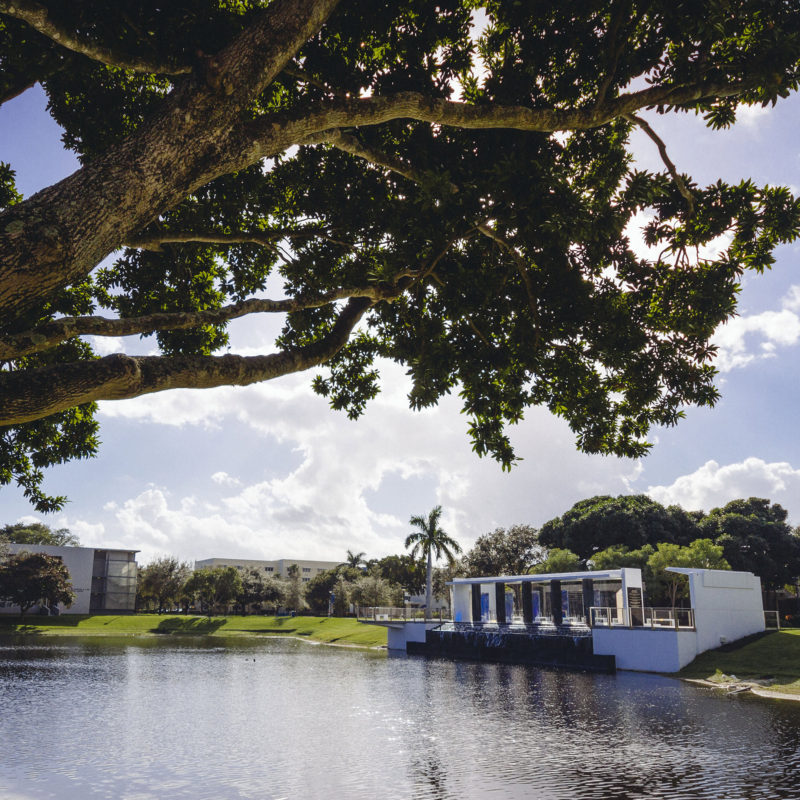 Multimedia design curriculum
This program is an excellent way to enter a career in multimedia. During your studies, you will create your own website portfolio to market yourself to potential employers. You can use this program as a stepping-stone to achieve a bachelor of fine arts degree or go on to earn a master of fine arts degree.

Course preview 
CGD 112 Basic Graphic Design
Understand the basic elements of design theory. Use imaginative thinking to solve communication problems. Classroom instruction and visual media provide an extensive introduction to professional design. 
CGD 115 Raster Imaging I
Gain basic knowledge and skills in Adobe Photoshop to get photographic effects and techniques. These skills will be used as a tool for analyzing and creating various images to be used in design. 
CGD 125 Digital Photography
Get an introduction to the fundamentals of photography, and understand photography as a tool for visual expression. 
Multimedia design jobs 
The multimedia communication industry is exploding with career opportunities. Your associate degree can prepare you for amazing careers like these:
Junior web designer
Multimedia design assistant
Assistant graphic designer
Junior illustrator
Assistant production artist
Our alumni have established incredible careers at agencies, firms and organizations like these:
Angie's List
City of Wellington
Bluegreen Vacations
Nova Southeastern University
MoreDirect, Inc. 
Take the next step
Get started on your future today