Immerse yourself in web
Are you ready to push the limits of your creativity? Lynn's M.F.A. in graphic and web design is for you. You'll learn from an expert faculty, using industry-standard technology. Best of all, you can complete your degree in as few as four or five semesters.
Your coursework will include a comprehensive thesis on a specific aspect of web design, such as e-commerce. You'll delve into advanced topics like design management, web applications, advanced motion graphics and more. And you'll build and maintain a real website. Ultimately, you'll amass a substantial portfolio to showcase your skills to employers. 
What you'll learn in the graphic and web design program
Analytical website interface and usability
Web marketing and search engine optimization
Advanced web technology
Curriculum and requirements
Career opportunities
Estimated tuition per credit
Learning is more than sitting in a classroom 
Complete one three-week J-Term course and explore innovative ideas, topics and experiential learning.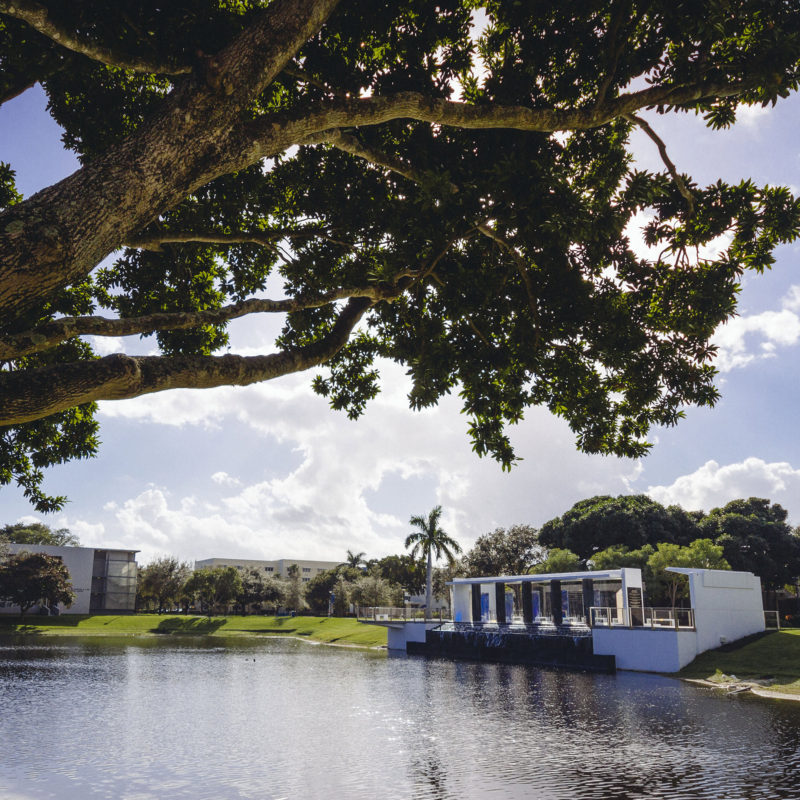 Graphic and web design curriculum 
As a graphic design student, you will develop your own comprehensive thesis that targets a specific area of web design, such as ecommerce. You will also build and maintain a real site using the latest techniques.
Course preview 
CGD 560 Web Design Technology
Gain exposure to processes and advanced techniques of preparing a successful web design. Focus on advanced electronic layout, utilizing WYSIWYG HTML editor, navigation and interactivity. Course assignments require the application of computers as a professional tool to achieve creative layout development and image manipulations.
WD 670 Advanced Web Technology
Expand your understanding of web page design and development through advanced scripting languages, concepts and basic database integration. Learn how to implement Java script and AJAX to create interactive standards based web pages. A heavy emphasis on CSS styling will be used throughout the course. You will also experiment with Content Management Systems (CMS) to enable end-users to add dynamic data.

WD 610 Advanced Motion Graphics
Address advanced techniques and expand on previously learned fundamentals with motion graphics. Apply all graphic methodology previously mastered to create animation within your design through the use of typography, sound and imagery.
Graphic and web design careers 
Your M.F.A. in graphic and web design will open the door to greater career opportunities, including positions like these:

Senior visual user experience designer
Senior instructional designer
Senior interaction designer
Senior product designer
Senior motion graphics designer
When you graduate, you'll join an accomplished professional network. You'll find our alumni throughout the industry at companies and organizations like these:
Exceleron Designs
Green Advertising
Hazen and Sawyer
Insider Media Management
JKG Group
Juicy Results 
Take the next step
Get started on your future today